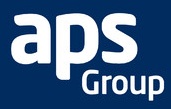 APS Group is looking for a pragmatic Frontend Developer to join their team!
Uw rol
Front-end development has become a complexity on it's own, it's your job to make it look simple. We develop and design modern (micro)frontends that makes our end-users day to day jobs and routines easier and more enjoyable. Simple solutions for complex problems.
You can bring imaginations to life. Make them tangible. Your work is what gets exposed and what will be seen by thousands of users. You make our solutions shine.
You work together with a team of skilled engineers and designers. Ranging from back-end developers, data engineers, UX-designers, DevOps-ers and QA-engineers. You work together with other front-end developers of all experience levels.
You are a dedicated team member, committed to deliver high quality software. You can work in an agile way, have a great ability to collaborate with team members and communicate with other stakeholders. As a front-end developer you have a profound understanding of component-based design patterns and you can apply the most fundamental programming principles. You have experience with stream-oriented paradigms like Redux and ReactiveX.
Key Responsibilities
Concepting, designing, building and maintaining (micro) front-end applications
You ensure the quality and correctness of what you deliver with a test driven development approach
You coach and support other team members to reach the common sprint goals
You strive for easier and effective ways to solve a challenge
You evangelise and follow best-practice design patterns to keep solutions maintainable and testable
Continual improvement (self and team) by ensuring constant research & training in newer technology
---
Uw profiel
Self-motivated, able to work proficiently both independently and in a team environment
Analytically strong and good at solving problems
Professional attitude towards our customers and colleagues
Independent, confident and at ease in a dynamic organisation
Good sense of humour, innovative and a wide interest in new technologies
College or University degree in Computer Science or a related discipline or commercial experience within a similar role
Essential Skills / Experience
Expert knowledge of Javascript (ES2020) / Typescript and frameworks like Angular, React or Vue
Experience with advanced state management (Redux/NGRX) and reactive programming principles
Experience with bundlers/builders like Webpack, Parcel or Bazel
Experience with TDD and test frameworks like Jest and Cypress
Experience with design systems
Experience with REST, GraphQL and gRPC
The obvious skills: HTML/CSS, Git, feeling for UI/UX
Desired Skills
Affinity with event-based and cloud-native systems (AWS)
Affinity with configuration management (Ansible, Terraform)
Experience with Docker and Kubernetes
Experience with Continuous- Integration and Delivery
Essential Personal Skills
Desire to learn new technologies / methodologies
Analytical thinker
Team Player
Work smart
Proactive
Reliable/Punctual
Self-Motivated
Attention to detail
In deze baan vindt u:
Specialisme
& Diepgang
& Invloed
Wat we bieden
APS Group offers a competitive salary;
You will enjoy an innovative working environment working on complex projects for international corporate customers;
Working at APS means being part of a motivated team with enthusiastic, smart and ambitious colleagues; 
At APS Group you will always work on complete projects from start to the latest bug fixes to deliver a perfect solution; 
You are not just a small 'cog in the wheel', you will always work in-house and we do not outsource our employees to our customers; 
There is plenty of opportunity for career development in this dynamic, fast-growing organisation.
---
Over ons
APS Group is an international marketing communications company that brings brands to life across every channel, in every market, all with a local touch. We 'make more possible'by streamlining marketing and communication activities, improving processes and delivering cost savings through our creative approach, technology, sourcing skills and local insight. We have over 600 employees across 21 sites worldwide and work with customers in a range of markets including retail, financial services, travel, automotive, healthcare, leisure, pharmaceutical and the public sector.
Using the latest web technologies you'll build high-quality solutions as part of our Marketing Operations Suite. You know that 'simple' isn't 'boring' and you enjoy making complex tasks easy for end-users. The challenge lies in combining different technologies in a smart way: Java, Spring, Hibernate, Alfresco, XML, HTML, Javascript and CSS.
Team Working
You will work with other skilled team members on Web Services, APIs and Open Standards. You will also have the opportunity to develop and enhance your knowldege. In our agile team there is enough room to learn and develop your skills.
Onze locatie
Dillenburgstraat 5E
Eindhoven