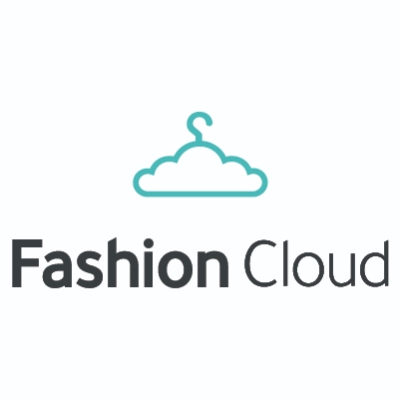 Uw rol
Python Developer
Voltijd
Senior
Wat we bieden
Opleidingen en training
Flexibele werktijden
Sportschool
Laptop
Laat meer zien
Laat minder zien
Uw rol
Python Developer
Voltijd
Senior
Wat we bieden
Opleidingen en training
Flexibele werktijden
Sportschool
Laptop
Laat meer zien
Laat minder zien
Here at Fashion Cloud we are transforming the fashion industry and supporting our customers through our solid base of software products. We are looking for a Development Team Lead that can help us grow and maintain our web platform.
Uw rol
As a Development Team Lead, you will guide one of our development teams, typically consisting of 5-6 team members. You will be responsible that the team is doing the right things and doing the things right.
To make sure the team is doing the right things, you will be the first contact when it comes to planning. We are working in cycles of six development weeks, crafting and developing the solutions to our customers challenges, plus two cooldown weeks, dedicated for strengthening architectural foundations, and studying and experimenting with new technologies.
To make sure the team is doing the things right, you will guide all team members in both their day-to-day work, unblocking them if needed, and their long-term personal development. We learn from each other, and you will be the key person to facilitate knowledge sharing and provide technical mentorship to expand the team's knowledge. Whenever the team needs expansion, you will be responsible for the hiring process.
Our web platform's backend is written in Python and we use the Django web framework connected to PostgreSQL and ElasticSearch databases. We run our microservice architecture on AWS. Besides software development, the team is also responsible for maintaining and expanding this infrastructure.
We love writing good software and believe in continuous learning. You will be able to attend conferences, play around on different learning platforms and to get whatever you need to help you and the team grow. Plus you'll join our company trips twice a year which are already a legendary tradition.
---
Uw profiel
Since you will be guiding the team to achieve top quality code, it is important that you are a strong coder yourself. You have demonstrable experience with designing and maintaining large software stacks, and know your favorite patterns.
A team works best if everybody knows what needs to be done and how to do it. You know that this comes with processes that work for this specific team. You can analyze processes, scrutinize them, optimize them and make sure they're followed.
Every team consists of humans. You realize that behind every human there is a human being. You are intrinsically interested in other people. You help them develop themselves and get the best out of themselves. You support them whenever they are stuck or having a rough time.
We value people who can take a stand yet commit even when they disagree. We subject ideas to rigorous consideration and challenge each other with the purpose of growing. That comes with direct feedback and openness to each other's experiences.
We are looking for people that would like to relocate to our office in Amsterdam. We are a highly international team so you will have to speak English fluently.
---
Wat we bieden
• Free choice of laptop and equipment (e.g. MacBook)
• Relocation and VISA support - permits, flight, accommodation? We've got you covered! 
• Flexible working times - No 9 to 5, you are in charge of your time!
• Possibility to work remotely - want to work from another EU country? this is possible for up to 4 weeks a year
• A great office - we stick to hybrid work model with at least 2 days a week working from the office
• Summer Camp - a weekend away, full of fun team building activities
• Summer House - a beautiful location where we work and have fun during summer time
• Health is wealth - Sports membership discount + mental health support by nilo.health
• Continuous education - 1000€ yearly development budget, books and online tutorials from Pluralsight 
• Regular team activities - Christmas party, Trivia nights and much more 
---
Over ons
Fashion Cloud is Europe's leading B2B- platform within the fashion industry. We are here to help connect brands and retailers by proving them with platforms to solve the problems in their daily business. 
We are an international team of around 90 people at the moment working in Hamburg and Amsterdam. You'll have all the freedom you need to apply your know-how and help Fashion Cloud continue to grow!
Our web platform's backend is written in Node.js and we use the Express web framework connected to a MongoDB database. We run on AWS, connecting our services through message queues. Our frontend is written in Angular following our style-guide along with a components library we are still developing. We write all our code in Typescript and ES6
Onze locatie
Wilgenweg 26A Amsterdam