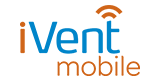 As the iVent Front End Developer, you use your creative and software engineering/programing skills to design, build and improve websites. You understand user experience and are able to build websites that are easy to understand, navigate and use, and adhere to design standards and specifications.
Uw rol
You will be responsible for creating brilliant websites that give a seamless and smooth execution for our clients. Primary duties include conceptualizing and implementing creative ideas for client websites, as well as creating visual elements that are in line with our clients' branding.
You will be working in several product teams to ensure a proper and hassle-free implementation of front end required for each product.
To be successful in this role, you have excellent visual design skills and be proficient in graphic design software such as Adobe Photoshop and Adobe Illustrator.
You establish design guidelines, standards, and apply best practices such that appearance and performance of websites are guaranteed.
You clearly communicate your design ideas using user flows, process flows, site maps, wireframes and sample pages to clients and product teams. You Identify problems uncovered by client feedback and testing, and you resolve these problems.
---
Uw profiel
Candidate Requirements:
• You have at least a completed Bachelor - HBO education in Web development, Computer Science or a similar direction
• Proficiency in front-end development web programming languages such as JavaScript, HTML and CSS languages
• Able to understand and modify Django views and templates and Rails controllers and views
• An understanding of Kibana dashboards, and the ability to represent big data cleanly and concisely
• Proficiency in graphic design software including Adobe Photoshop, Adobe Illustrator, and other visual design tools
• Good understanding of content management systems
• Good understanding of search engine optimization principles
• Proficient understanding of cross-browser compatibility issues and how to ensure "mobile friendly" performance and presentation
• Up-to-date experience with international web protocols, standards, and technologies
You have experience with different solutions in the areas of:
• Data storage (preferably MySQL, PostgreSQL)
• Container management (preferably Docker)
Competencies
• Excellent visual design skills
• Analytical
• Results-oriented
• Proactive
• Self-Propelling and learning, can work independently
• Team player
• Excellent communication and organizational skills
• Fluent English in writing and speech
• Strong interest to create inventive solutions, smarter and better
Your profile
You live to make the best possible UI design that our users love to use. You like to think creatively about how you can best organize this and you enjoy sharing this vision with colleagues and sparring well on the content. In your vision, you take into account future readiness and strive for a robust design. You find it challenging to research which technology you need. You are also used to agile working. You like a dynamic environment with innovation and change, in which successes are celebrated and collegiality is experienced as very important.
In deze baan vindt u:
Specialisme
& Creativiteit
& Diepgang
Wat we bieden
• A highly technical environment that will develop your knowledge and experience
• A personal coaching and learning path
• Good salary and additional benefits
---
Over ons
iVent is a young company established in 2014. Its launching customers simply couldn't find an answer to address some of their major challenges in mobile and satellite systems at that time.
iVent, combining knowledge, insights and building blocks from parts of the satellite, mobile and telecommunications industry, with some original thinking on top, delivered the solution they were looking for.
iVent designs, deploys and manages network centric activities. This can be categorized in the following areas:
• IP networks
• Inbound and Outbound 2/3/4 and 5G mobile solutions
• Network based Value Added Services (VAS)
• iVent Provisioning applications
• iVent Analytics applications
• Over The Top (OTT) applications allowing for better or more economic utilization of networks
Our solutions are technology agnostic and therefore not limited to any type of technology or provider. Typically, a platform setup is providing a single-screen provisioning and monitoring tool facilitating real time accounting, billing, data assurance and traffic monitoring for full end-to-end visibility and control.
iVent Products
iVent's products set new standards and are of the highest quality and have an advanced innovative sophistication. The User Interface (UI) is an integral part of the product and determines the customer experience heavily. Well designed and intuitive user interfaces will enable our clients to easily board new users, visualize performance and usage and provide easy application controls. Clarity is the most important element of any user interface design, using the UI has to feel familiar, simple, responsive, consistent, efficient, attractive but also has to be forgiving.
Our front end capabilities are constantly expanding and improving by adding graphics, intuitive logic and lay-outs by applying the newest technologies and tools. In this rapid expanding domain we are looking for an enthusiastic and capable Front End Developer.
Onze locatie