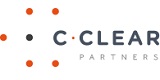 Uw rol
Overig
Junior, Medior, Senior
Voltijd
Wat we bieden
Bonus systeem
Bedrijfsauto
Opleidingen en training
Flexibele werktijden
Laat meer zien
Laat minder zien
Over ons
Consultancy, Tech
75 Medewerkers
Uw rol
Overig
Junior, Medior, Senior
Voltijd
Wat we bieden
Bonus systeem
Bedrijfsauto
Opleidingen en training
Flexibele werktijden
Laat meer zien
Laat minder zien
Over ons
Consultancy, Tech
75 Medewerkers
As a Mulesoft developer, you will have the opportunity to improve internal processes, best practices and more whilst promoting knowledge sharing and contributing to our knowledge base. We are looking for someone who is willing to grow and developer as an expert in the domain of API integrations and (micro) services. So what are you waiting for?
Uw rol
Are you familiar with API's, integration, automation, messaging, and Mulesoft? Well –we are then looking for you! As a Mulesoft developer, you will play a crucial role implementing integrated processes and be a technical expert in development, analysis, technical advisory, and troubleshooting. Preferably you have experience in Mulesoft (or Tibco, Boomi, …), API's and integration. Or have experience in programming languages such as Java, JavaScript, or similar.
In this role, you will translate requirements into integrated solutions, leveraging messaging solutions, API contracts, web services, and more. You will have the opportunity to cover the complete integration lifecycle and see the impact of your work and be proud of the solutions you implement. The focus of your work will be on delivering pragmatic solutions while balancing best practices and ensuring the right focus on availability, scalability, and security. 
Your responsibilities include:
• Be a key stakeholder within a growing team for smaller and larger international projects in our focus industries
• Translate requirements and design API (contracts)
• Implement and develop API's from start to finish
• Test, squash bugs, document and deploy
• Be proud and grow your own expertise
• Proactively communicate how we can improve and become our best version of ourselves for our colleagues and our customers
---
Uw profiel
Bachelor's degree or master's degree (preferred, but not necessary, in IT or Engineering). Experience between 0 - 3 years.
• Can work in a flexible and independent manner, team player, problem-solver
• Good knowledge about programming concepts and affinity for backend development
• Experience with Mulesoft (or similar technology) is a plus and/or being Mulesoft MCD certified
• Familiar or experience working with SQL, Git, CI/CD, scrum & agile
• Driven, motivated, passionate, and committed 
• Eager to learn and stay on top technology trends
• Fluent in English
• Travel is a possibility (30%, mainly Europe)
In deze baan vindt u:
Specialisme
& Creativiteit
& Diepgang
& Invloed
& Structuur
& Sociale contacten
& Zekerheid
& Zelfstandigheid
& Energie
Wat we bieden
As a modern company, we value the wellbeing of our employees and want them to have a good balance between their career and personal life. We offer our employees a personal career path in an inspiring and fun environment. The compensation package in line with our culture, where reward & recognition is both based on the company and the individual's growth. It contains the following:
• Gross salary 
• Variable salary (based on individual and company criteria) 
• Holiday pay, 13th month 
• Net allowance, meal vouchers 
• Company car, laptop, mobile subscription 
• Hospitalization insurance & Group insurance
• 32 holidays: 20 regular holidays, 40-hour work week with 12 compensation holidays 
• An inspiring work environment with professional and involved colleagues 
• Opportunity to continuously learn, grow and develop your career Aside from this we also provide a lot of indirect benefits (e.g. year end gifts, team building activities, yearly skitrip, …). The variable salary can be used for bike leasing, additional insurances, discount cards, etc
We have offices in Mortsel and Hasselt (Corda Campus). We are flexible in working location depending on both customer, company and personal needs.
---
Over ons
C-Clear Partners helps companies shape, create and manage their customer strategy. Our many years of experience in CRM have taught us that CRM is more than just a tool and CRM projects are not only about technology. That is why we focus on crystalizing our customers business needs and objectives and translating them to processes which are easy to understand, create extra value and are highly efficient. 
Our mission is to be the preferred partner for our customers in realizing customer success through the enablement of the right technology and by employing a strong talent ecosystem. We strive to give our employees, the key to realize this success, a clear path to a successful career in a challenging, supportive and fun working environment. With the same passion we put in our work, we take up our social and environmental responsibility and really try to make a difference. In every meaning of the word, we truly aim to be a great company!
Onze locatie
Jacob van Arteveldestraat 30 Mortsel