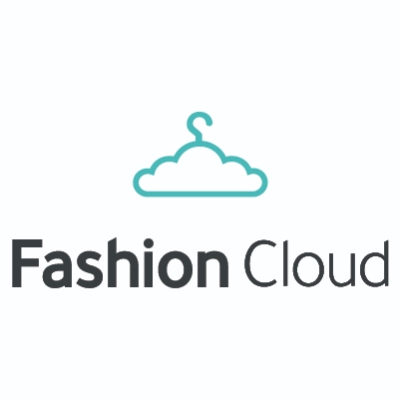 Uw rol
Software Developer
Medior, Senior
Voltijd
Wat we bieden
Opleidingen en training
Flexibele werktijden
Laptop
Thuis werken
Uw rol
Software Developer
Medior, Senior
Voltijd
Wat we bieden
Opleidingen en training
Flexibele werktijden
Laptop
Thuis werken
Here at Fashion Cloud we are transforming the fashion industry and supporting our customers through our solid base of software products. We are looking for a full stack software engineer that can help us grow and maintain our web platform.
Uw rol
As a full stack engineer, you will be working in cycles of six weeks, crafting and developing the solutions to our customer's problems, in an environment with a high level of autonomy. You will be responsible for developing features and improvements from planning to production.
Our web platform's backend is written in Node.js and we use the Express web framework connected to a MongoDB database. We run on AWS, connecting our services through message queues. Our frontend is written in Angular following our style-guide along with a components library we are still developing. We write all our code in Typescript and ES6.
You'll be part of a cohesive product team. The Order team takes care of the order processing and transmission from the ordering user to the supplier. They own the whole process, from designing, implementing, releasing, and monitoring. They like to develop in a sustainable way, with observability and data tracking in mind. You'll be writing highly tested JSON APIs and top-notch database queries to support the frontend components you'll be creating, as well as developing our internal libraries and frameworks. We learn from each other, so you'll also do pull request reviews and provide technical mentorship to expand the team's knowledge.
It will be your and your team's responsibility to ensure we are able to adapt to new circumstances to take every opportunity we have in order to achieve organizational goals. For that, you'll need to build processes and tooling that will ensure a rapid development cycle that allows experimentation, learning, and changing courses based on the knowledge acquired. All of this needs to happen without compromising quality.
We love writing good software and believe in continuous learning. That means you will get time to expand your knowledge and to build a cool side project. You will be able to attend conferences, play around on different learning platforms and to get whatever you need to help you grow. Plus you'll join our company trips twice a year which are already a legendary tradition.
---
Uw profiel
We are looking for experienced full stack engineers passionate in web technologies, who feel comfortable designing and writing Javascript code from end to end, from the backend to the frontend.
We are fervent believers in design, so you should be able to design service interfaces and data structures even before coding the endpoint path. Managers of one thrive at Fashion Cloud. We're eager learners, laugh a lot, we are kind to each other, look up to each other and support each other. We are colleagues, here to grow together.
We value people who can take a stand yet commit even when they disagree. We subject ideas to rigorous consideration and challenge each other with the purpose of growing. That comes with direct feedback and openness to each other's experiences.
We are currently looking for people located in Hamburg. We are a highly international team so you will have to speak English fluently.
---
Wat we bieden
Free choice of laptop and equipment (e.g. MacBook)
Flexible working times - No 9 to 5, you are in charge of your time!
Possibility to work remotely - want to work from another EU country? this is possible for up to 4 weeks a year
A great office - we stick to hybrid work model with at least 2 days a week working from the office
Summer Camp - a weekend away, full of fun team building activities
Summer House - a beautiful location where we work and have fun during summer time
Health is wealth - Sports membership discount + mental health support by nilo.health
Continuous education - 1000€ yearly development budget, books and online tutorials from Pluralsight
Regular team activities - Christmas party, Trivia nights and much more
We have built Fashion Cloud as an international community from day one and now have people from almost 30 nations working in the company. We continue to welcome new employees coming from any country. Within Fashion Cloud, we look at individual people and not at the country they were born in. We keep an open dialogue about what moves all of us and how we can all work together in the best way.
---
Over ons
We make the fashion industry a better place
We digitalize the mutual processes between many different fashion brands and fashion retailers with our software. We built a platform where they exchange content and order products in one place. Our services come down in several solutions, such as web applications, mobile apps, and we ain't done yet!
"Our vision? A strong wholesale community in which all players work together seamlessly! Together with our brands and retailers, we are approaching this goal step by step.
Every day we work hard on our mission, which is to build the leading platform where fashion brands and retailers collaborate and trade.
Our company values ensure that the corporate culture at Fashion Cloud is characterized by care, passion and optimism and encourages people to bring their toll of street smart into the company. We always aim high – which sometimes makes our goals appear unreachable. But with the right amount of motivation and ambition, we manage to even make the impossible possible!"
Onze locatie
Hongkongstraße 1 Hamburg