Senior Full Stack Developer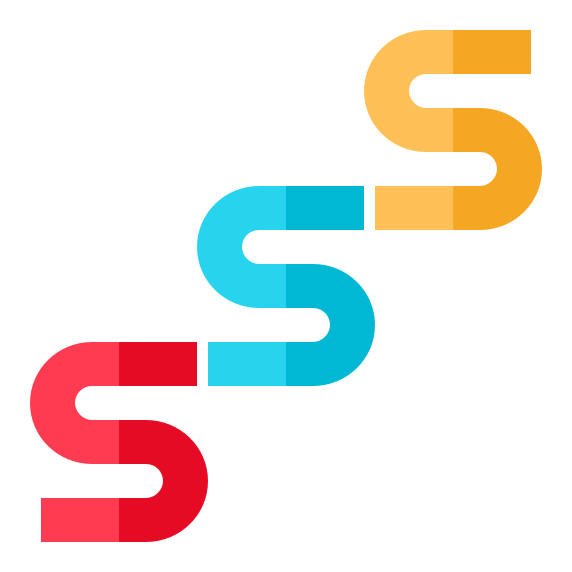 Uw rol
Full Stack Developer
Voltijd
HBO
Senior
Wat we bieden
€ 75000 - € 90000
Flexibele werktijden
Laptop
Thuis werken
Uw rol
Full Stack Developer
Voltijd
HBO
Senior
Wat we bieden
€ 75000 - € 90000
Flexibele werktijden
Laptop
Thuis werken
To calculate the availability for an appointment you need to take into account dozens of conditions such as opening hours, existing appointments and linked calendars. And the result needs to be presented in 33 different languages, multiple time zones and needs to look good on a variety of devices. Furthermore, scaling it to work reliably for millions of views per day is not trivial.
The usability and the quality of the algorithms we use make a big difference to our business success. SuperSaaS looks for candidates who enjoy working for a rapidly growing company and are passionate about creating great software using cutting edge technology.
Sounds interesting? Submit your CV and come have a chat with us!
Uw rol
We aim to provide the very best appointment scheduling software, so we are looking for someone who is at the top of their field and writes DRY, elegant code. We consider top tier coding an art form and treat programmers with the respect they deserve. Software runs through our veins: the founder of our company is also a developer and still commits regularly.
You will be the lead developer working on all aspects of the site, from development of new features to back end operations, so we expect you to be well-rounded technically. Because we are a small team, and because we think it's a good idea, you will be expected to help with operational roles like upgrading servers.
You have the freedom to work when and where you can be most productive; at home, at our office, or at a Spaces office. We expect to see you in the office at least once every two weeks.
---
Uw profiel
Experience with all, or most, of the technologies in our stack: Ruby, Rails, JavaScript, AWS, Terraform
Affinity with ops; although it will only be a small part of your work, we like to have multiple team members with ops affinity
Technically well rounded; we expect you to enjoy picking up new technologies and experiment with them
Software, and technology in general, is a passion for you, not just a way to earn a living
Fluent in English
In deze baan vindt u:
Specialisme
& Diepgang
& Structuur
Wat we bieden
Above average remuneration: €85,000+
Time to contribute to open source projects
The latest model MacBook Pro with additional monitor
A nice office in Amsterdam's historic city center
Access to "Spaces" flexible work space offices world-wide
Fun, innovative, entrepreneurial, and rewarding job environment
---
Over ons
At SuperSaaS, we love how technology enables people. We build tools that make it possible for anyone, anywhere, to create a workflow that perfectly matches their goals, preferences and situation.
Software that lets you shape the way you work
The beauty of internet-based software is that it takes away the hassle to help you to get on with what matters most. That's great, but you also want to be sure that it conforms to your needs instead of the other way around. Instead of adjusting your goals to the available options, you should be able to tweak every part of it to suit your particular needs. We aim to offer you exactly that: software that lets you shape the way you work.
Highly customizable and very affordable scheduling software
Allen Key
We're all about making your online booking process easy and affordable. If you're in charge of a booking process that you're looking to make more efficient, less time-consuming and more user-friendly, you're in the right place. Appointment scheduling processes vary as widely as the organizations they are a part of and the people they serve. We are dedicated to offering you a wide range of options, so that you can set up the booking process to fit your requirements, while keeping the system quick and easy to use.
We like to compare ourselves to IKEA: Well-designed products that fit the needs of many and can be sold at a low price, because you do the assembling yourself. Which, in turn, leads to a better experience for you and your customers.
We aim to offer products that are very flexible so you can adapt them to your way of working. We offer the features most people need, and we deliberately do not offer specialized features that few people need in order to reduce complexity and cost. But we provide ample ways to connect to other services or your own software if you do need something special. This commoditization reduces implementation cost and allows us to achieve scale, which in turn makes it possible for us to offer a great price. We call it the Supermarket model for Software as a Service, or SuperSaaS for short.
Our software passes stringent quality tests and runs straight from any regular internet browser. The free trial is fully functional so you only need to pay when you're confident that it works the way you want it to. And you can always download all information from your account in a variety of formats, so you're not locked in. All of which results in a better experience for you and your business.
Onze locatie
Vijzelstraat 68 Amsterdam