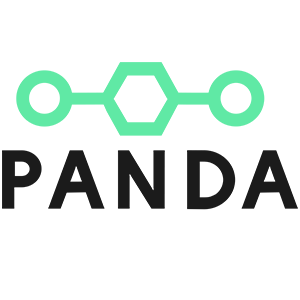 Uw rol
Recruiter
Medior, Senior
Voltijd
HBO
Wat we bieden
Bonus systeem
Over ons
Agency, MKB
50 Medewerkers
Uw rol
Recruiter
Medior, Senior
Voltijd
HBO
Wat we bieden
Bonus systeem
Over ons
Agency, MKB
50 Medewerkers
Panda International is looking recruitment Consultant (Contracts) | Mid-Senior level!
Uw rol
As 'contracts recruiter' you will be given a niche within the sector to work where you can already take advantage of the existing relationships built within the Panda International client base.

You will essentially map out your market to identify ideal prospective clients and consultants across Europe, build your network on both sides and win and develop business in clients where you can place top candidates into great projects.

Using your existing knowledge as a recruiter and with the support and guidance you need for the business, you will hold yourself accountable for achieving the revenue targets set.

The Panda International proposition to clients is to deliver the best consultants for their projects, very quickly. We do the latter by investing our time in the clients willing to enter an exclusive partnership
---
Uw profiel
● 12 months+ experience in contract recruitment.
● Proven track record in generating revenue by building your own client base.
● You are open to learning new skills and tactics that will enhance your performance.
● You strive for excellence in what you do.
● You have a bachelor's or master's degree.
● Life Sciences knowledge not required - we teach you everything you need to know.
In deze baan vindt u:
Creativiteit
& Diepgang
& (Financiële) beloning
Wat we bieden
● Regardless of your experience we invest heavily in your development and collaborate with top external training companies.
● We are in Life Sciences: purposeful, highly lucrative, economically stable, and exciting. The chance to work with some of the world's most innovative and exciting companies.
● An environment where most of our recruiter bill way above recruitment industry standards.
● Competitive basic salary with performance bonus scheme.
● Un-capped commission structure with huge earning potential.
● Exciting and fun incentives, including holidays, car targets recognition outings to top restaurants, and much more.
● Cool, vibrant office in a great location, center of Amsterdam.
● Equity in the business rewarded for high performance and commitment.
● Gym membership.
● Flexible working hours.
---
Over ons
Panda Life Sciences BV is an exciting start-up business specialising in recruitment for the European Life Sciences Industry (Pharmaceutical, Medical Device, Biotech and Food). Our business model is to build and manage a pool of independent freelance experts, whose services we offer to our clients. Our existing client base consists of some of the largest and most reputable companies in the Life Sciences sector where we have achieved an impressive amount of repeat business. This is testament to living by our company values: Forward thinking, Mission Focussed, Collaboration, World-class.


Onze locatie
Kleine-Gartmanplantsoen 21 Amsterdam