Trainee Recruitment Consultant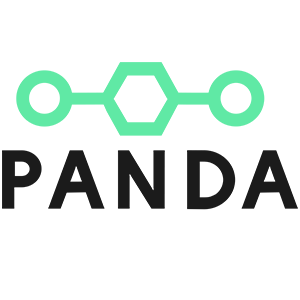 Uw rol
Recruiter
Junior
Voltijd
HBO
Wat we bieden
Bonus systeem
Over ons
Agency, MKB
50 Medewerkers
Uw rol
Recruiter
Junior
Voltijd
HBO
Wat we bieden
Bonus systeem
Over ons
Agency, MKB
50 Medewerkers
Panda International - A Job with purpose! Panda International is looking for highly ambitious graduates and early career professionals who are striving for great career opportunities and significant personal growth, all with the support of a forward-thinking company, operating in a robust, lucrative, rapidly expanding global sector.
Uw rol
As a Trainee Recruitment Consultant, you make the difference by making the link between the candidates you represent, and the clients mapped as high potential. You are always thinking along with the candidate and client's needs by presenting yourself as their strategic partner.
Going through the entire recruitment cycle: a mix of warm business development, client and candidate meetings, and headhunting passive candidates, you fulfill your clients' needs by recruiting the best candidates for their specialist roles.
As a recruiter, you develop and build a personal brand within the market niche you represent on behalf of Panda International. In short, you are an entrepreneur within an organization!
---
Uw profiel
● You have a bachelor's or master's degree.● You are self-motivated with a "can - do" attitude.● Preferably you have at least 6 to 12 months of experience in sales.● You have an entrepreneurial mindset.● You are a strong communicator.● You strive to excel.● Life Sciences knowledge not required - we teach you everything you need to know.
In deze baan vindt u:
Creativiteit
& Diepgang
& (Financiële) beloning
Wat we bieden
● You are presented with a clearly mapped out career development plan within the Panda Academy.● We invest heavily in training and work with top external training companies.● Un-capped commission structure with huge earning potential● A high percentage of Panda International's consultants' bill way above the recruitment industry standard.● We are in Life Sciences: purposeful, highly lucrative, economically stable, innovative and exciting.● Opportunity to work with some of the world's biggest and most successful companies.● Exciting and fun incentives, including holidays, car targets, recognition outings to top restaurants, and much more.● Cool, vibrant office in a great location, center of Amsterdam.● Equity in the business to staff for high performance and commitment.● Gym membership.● Flexible working hours.
---
Over ons
Panda International has a lot on offer for any intelligent, ambitious professional who is driven by the idea of reward, recognition and the possibility to grow fast within a business well-established and profitable. Panda International achieved a highly profitable 2020, witnessing a way above industry standard YOY growth, and is on the path to breaking many more records in 2021. This really is a great opportunity for anyone looking to catapult their career in a growth company with ambitious sights, as it presents huge career potential.
Having built a strong recruitment brand offering permanent and interim solutions in the European Life Sciences, we are taking full advantage of this thriving market. Our vast portfolio of clients ranges from the big biotech companies involved in the race to deliver the COVID-19 vaccine, to emerging biotech and medical technology companies busy with creating some of the world's latest and greatest innovations. The Life Sciences sector is currently in the global spotlight and is receiving investments on a scale never seen before. The investment curve is expected to keep rising for years to come as the innovations continue to advance towards fighting illnesses, cancers, and other rare diseases. This is truly a great sector to be involved in and the timing could not be any better! The question is, are you ready to get involved?
Onze locatie
Kleine-Gartmanplantsoen 21 Amsterdam